Der Berliner Mode Salon
web design
Der Berliner Mode Salon ist ein Projekt mit dem Ziel, unabhängige deutsche Modedesigner in einem einzigartigen Arbeitsraum zusammenzubringen.

The idea was to highlight the artist works and projects making the interaction between the user experience and the content coherent and noise-free.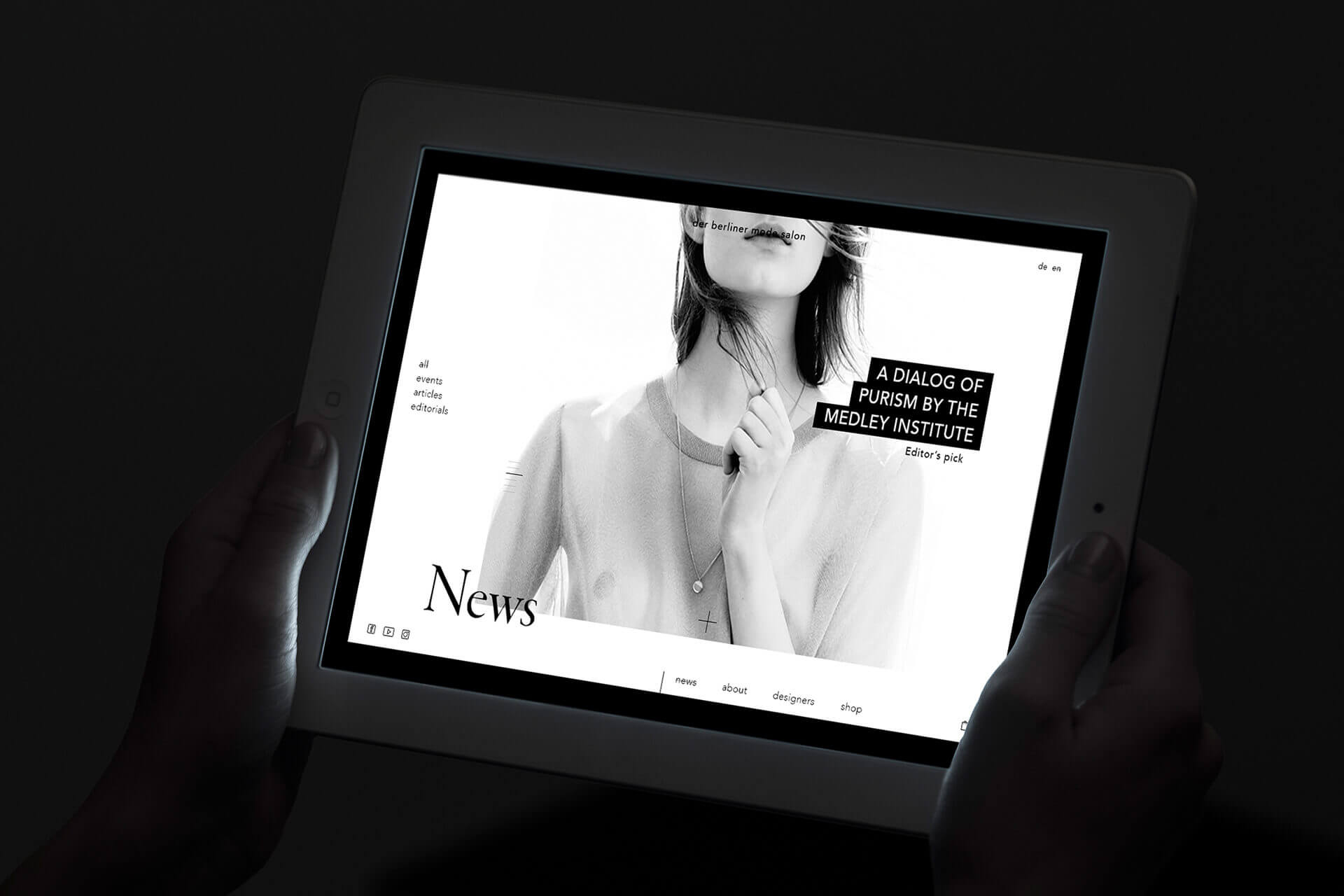 The final output was simple and eye-catching delivering a flawless design.